ICRAVE is transforming hotels into vehicles for storytelling and community building. We consistently deliver our renowned interior design, award-winning lighting design, curated art and programming, to ensure that every guest experience is memorable.
Untitled Hotel
The client wanted the Untitled Hotel in NYC to be an integral part of its Soho neighborhood. We took inspiration from the area's past and current creative culture to develop a multi-medium art and music destination. As a culture incubator – a new place to discover what's new and exciting. Our designs are on the boards for a lobby, restaurant, bistro, jazz club and guest rooms.
Location
New York City
Services Provided
Strategy
Branding
Interior Design
Lighting Design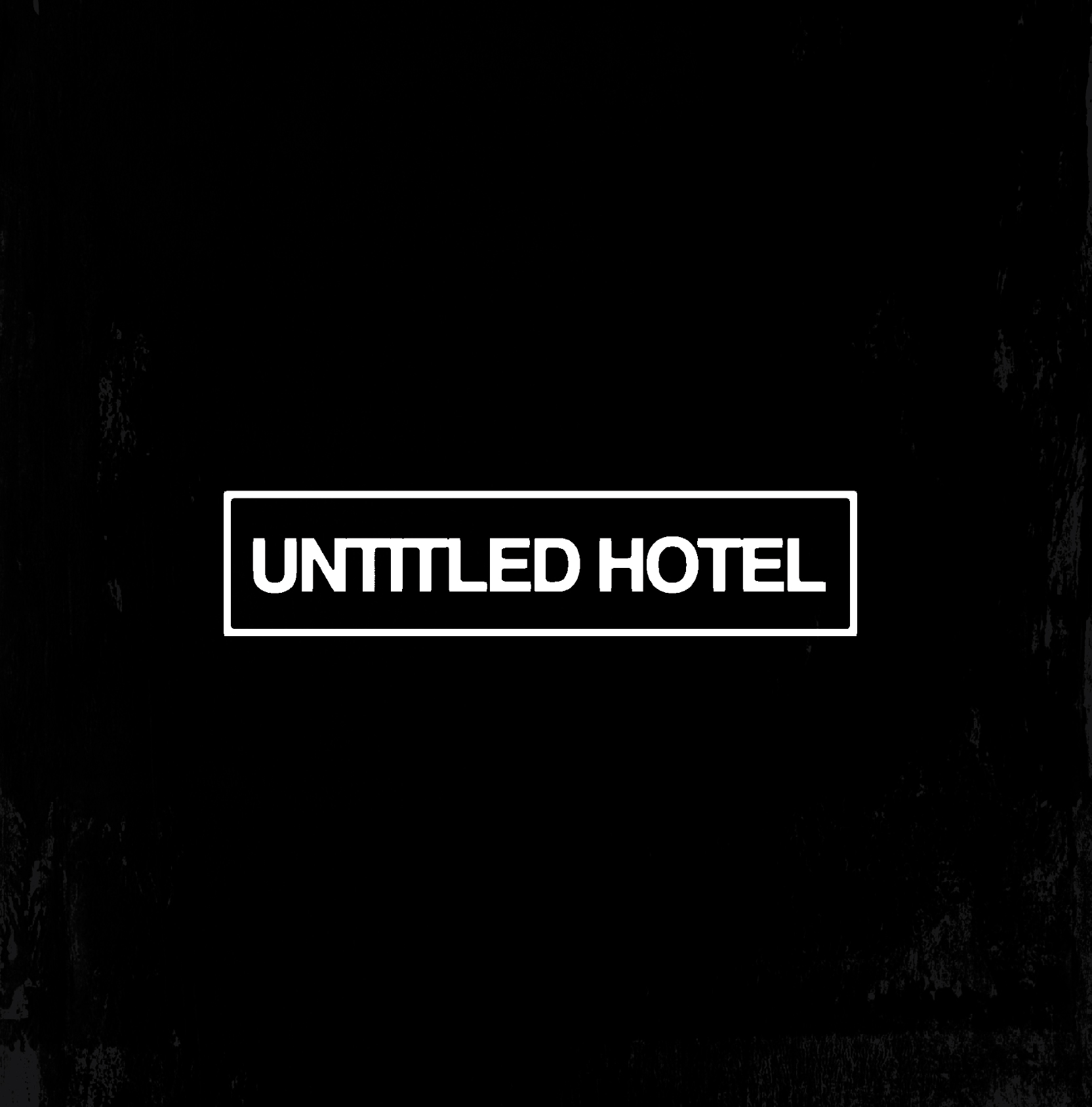 Guest rooms were designed to resemble Soho lofts, giving guests an authentic experience of living in NYC.
Sir Adam Hotel
Amsterdam's Sir Adam was designed to be a young, culture driven boutique hotel hosting lifestyle travelers and locals in one of the world's most interesting neighborhoods. We considered two big factors: the area's culture and the hotel's location inside an iconic tower occupied by leading music and entertainment companies. The result is a creative hub for the world's top creatives.
Location
Amsterdam
Services Provided
Interior Design
Lighting Design
Experience Design
Website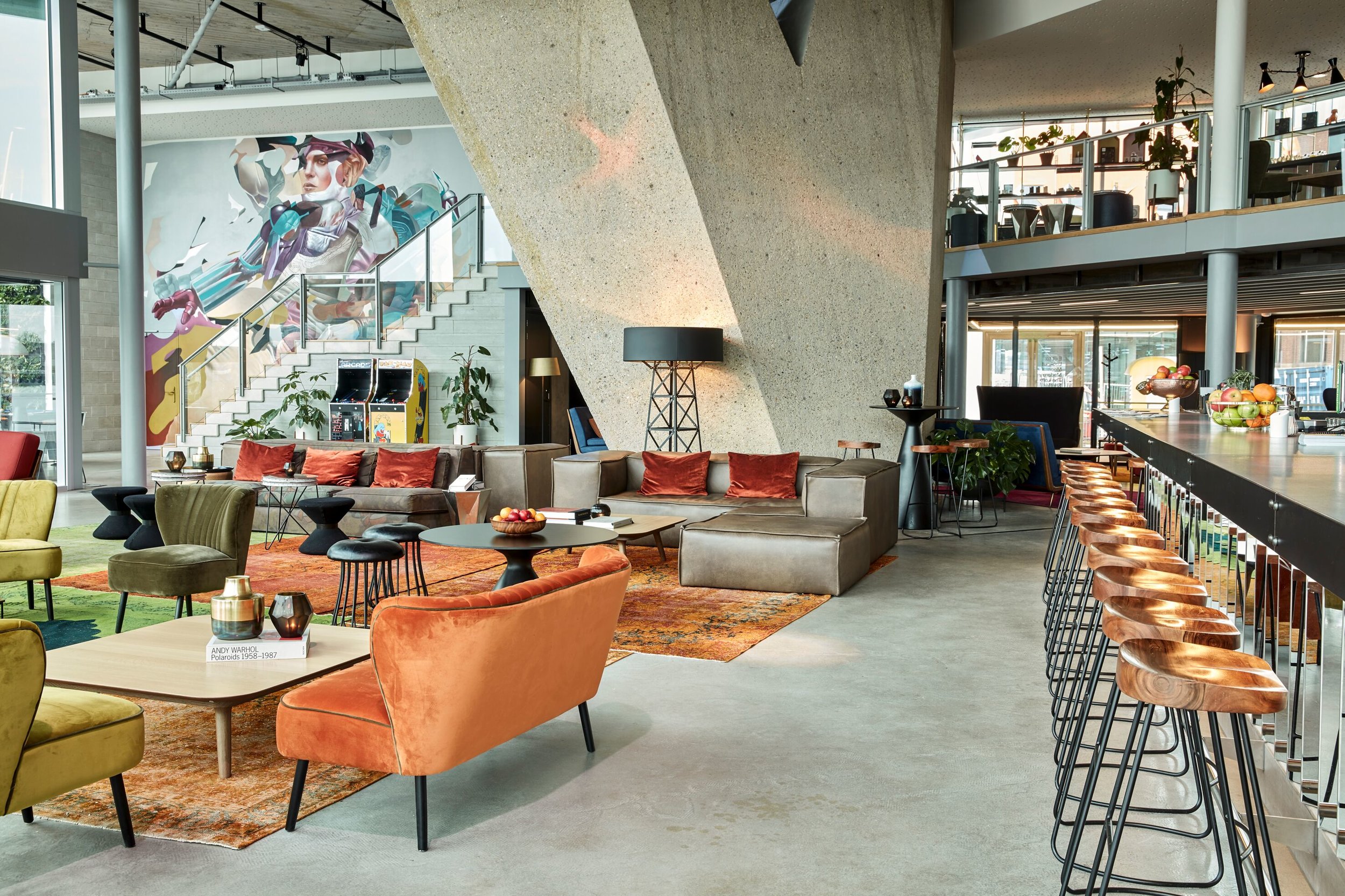 ICRAVE worked with a group of Dutch artists to bring the Sir Adam's design elements to life
Every room has a thousand little touchpoints that reinforce the design narrative and make the experience memorable.
Serafina
Beach Hotel
Aiming to become San Juan's lifestyle icon, Serafina turned to ICRAVE. Our team gave the 86-unit boutique hotel its playful, beach-house-chic vibe, lofty lobby, and vibrant pool deck that could be equally enjoyed by tourists and locals alike.
Location
Candado, Puerto Rico
Services Provided
Interior Design
Lighting Design
Website
ICRAVE transformed the hotel's restaurant brand, aMare, into a chic beach experience.
The hotel's popular pool deck is enhanced by 50-foot-long, infinity-edge pool that sits low along the ocean's breaking waves.
Guestroom interiors feature sleek furnishings in a soothing Caribbean palate of linen, sea-glass green, driftwood greys and whites. Anchored by floor-to-ceiling windows that open to ocean and city views –truly unique getaway on the island.
Bask by
Exhale Spa
BASK Spa by Exhale at Revel Resort in Atlantic City is a move away from the typical modern spa. Typically solitary and sedate, the ICRAVE team created a communal space where guests could release their inhibitions and feel comfortable and confident in their own skin.
Inspired by Eastern hammams and Roman baths, the design for BASK is a return to hedonistic, celebratory experiences that encourage indulgence and social interaction. The black and white marble oculus at the entrance doubles as a central reception area as well as a space for late-night parties or private events. A co-ed bathhouse is at the heart of the 32,000 spa, with heated mineral pools, a hammam, and a Himalayan salt cave. The terraced steps leading to the emerald-green pool act as a grotto, where we imagined bathers lounging like lizards after a dip beneath a reflective stretched vinyl ceiling.
Location
Atlantic City
Services Provided
Interior Design
Lighting Design
Experience Design

W Hotel
Atlanta Midtown
As our first hotel project, ICRAVE was hired to reinvent Starwood's Sheraton Atlanta's 500 guestroom Hotel. We focused on using design and technology to create experiences that allow guests to feel glamorous and play in style. A placemaking three-story atrium, connected all public spaces, including the bars, pools, corridors, and elevators with an iconic centerpiece chandelier.
Location
Atlanta
Services Provided
Interiors
Art & Graphics
Products
Suites - We reinvented the hotel from top to bottom: 500 new rooms and suites, elevators, corridors, public spaces, bars and pool area – all connected by a placemaking three-story atrium.
Washington Hotel
ICRAVE's mission was to add a progressive edge to the Beaux Arts grandeur of an iconic DC Hotel. Our redesign for the lobby, restaurant, rooftop and guestrooms was bold and inventive, repositioning the classic building as a cultural destination for DC. We blended historical details with contemporary high fashion, art, and entertainment to create a new hotel experience.
Location
Washington DC
Services Provided
Interior Design
Lighting Design
Branding
Real Estate Marketing
Art Design/Build/Deliver
The Leviathan
The Battery Maritime Building on the south Manhattan waterfront is an ideal for transforming a legendary backdrop to a modern, authentic NYC experience. ICRAVE teamed with The Dermot Companies and HPH to create both an urban adventure and island escape. We transformed the BMB into a new type of cultural incubator, including the Leviathan Hotel, a multidisciplinary event space, and destination restaurant.
Location
New York City
Services Provided
Branding
Interior Design
Lighting Design
Operational Strategy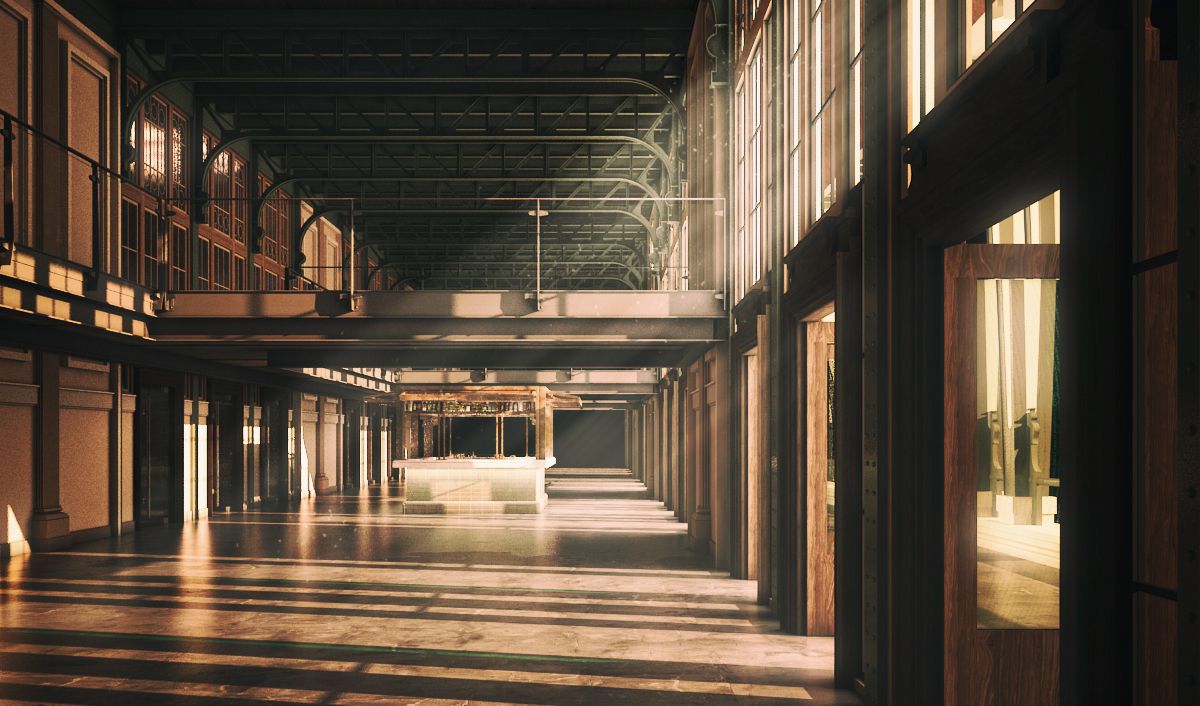 Built to last, the materials and furnishings were selected to age gracefully and take on a warm and waxy patina while still feeling clean and fresh.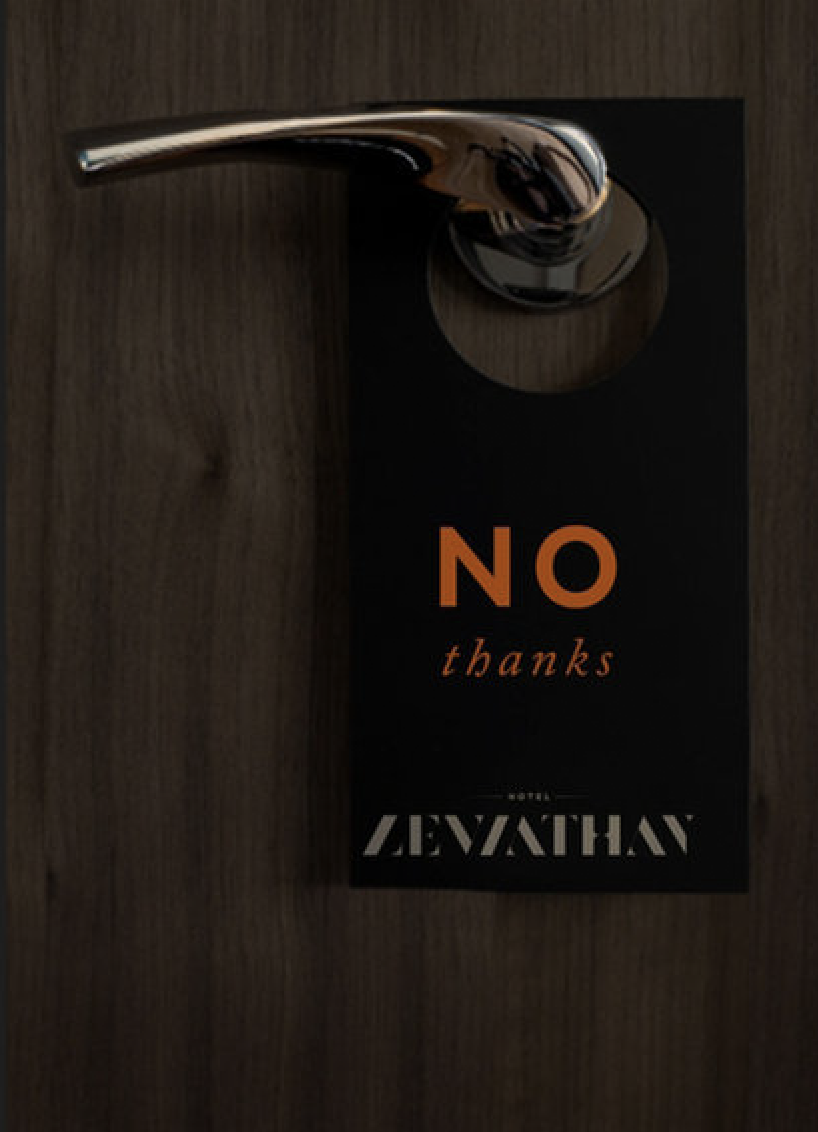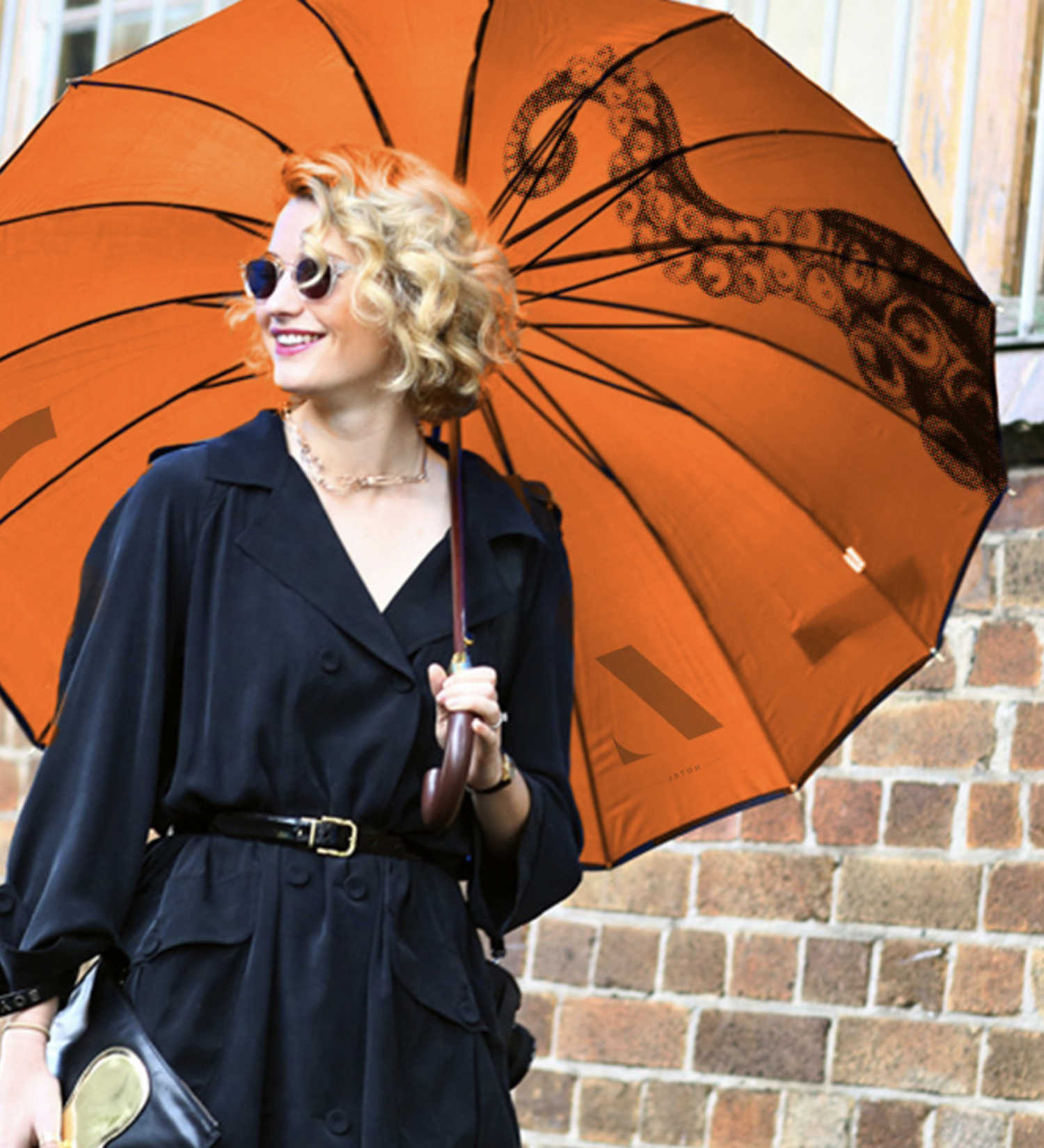 Virgin Hotel
Model Room
Tasked to bring Virgin's fun and sleek brand to hotels, ICRAVE focused on smart, modern guest room details that surprised and delighted. A defining feature in the room, we put a twist on the traditional bed and created a multi-functional bed lounge for sleeping, working, relaxing and more.
Location
Prototype
Services Provided
Room Concept & Development