ICRAVE's develops strategies and designs to improve workplace experiences for real people. After learning the ins and outs of a client's business, we engage the employees to understand how to make their worklife more comfortable, satisfied and productive. Ultimately, we help build spaces that make happier human beings.
ICRAVE Studio
We designed our studio to reflect our workstyle – dynamic, collaborative, functional, and fun. Our goal was to build a place that fosters curiosity and supports with welcoming hospitality moments. Our open studio areas are reinforced by a variety of meeting spaces that can accommodate private meetings and office-wide Town Halls and Crit Days. Our iconic Front Conference Room's custom designed partitions enable us to transform the studio and fit private meetings, intimate events, and large parties. It works for us – and for our clients too.
Client
ICRAVE
Location
New York City
Services Provided
Art & Graphics
Interior Design
Lighting Design
Furniture Design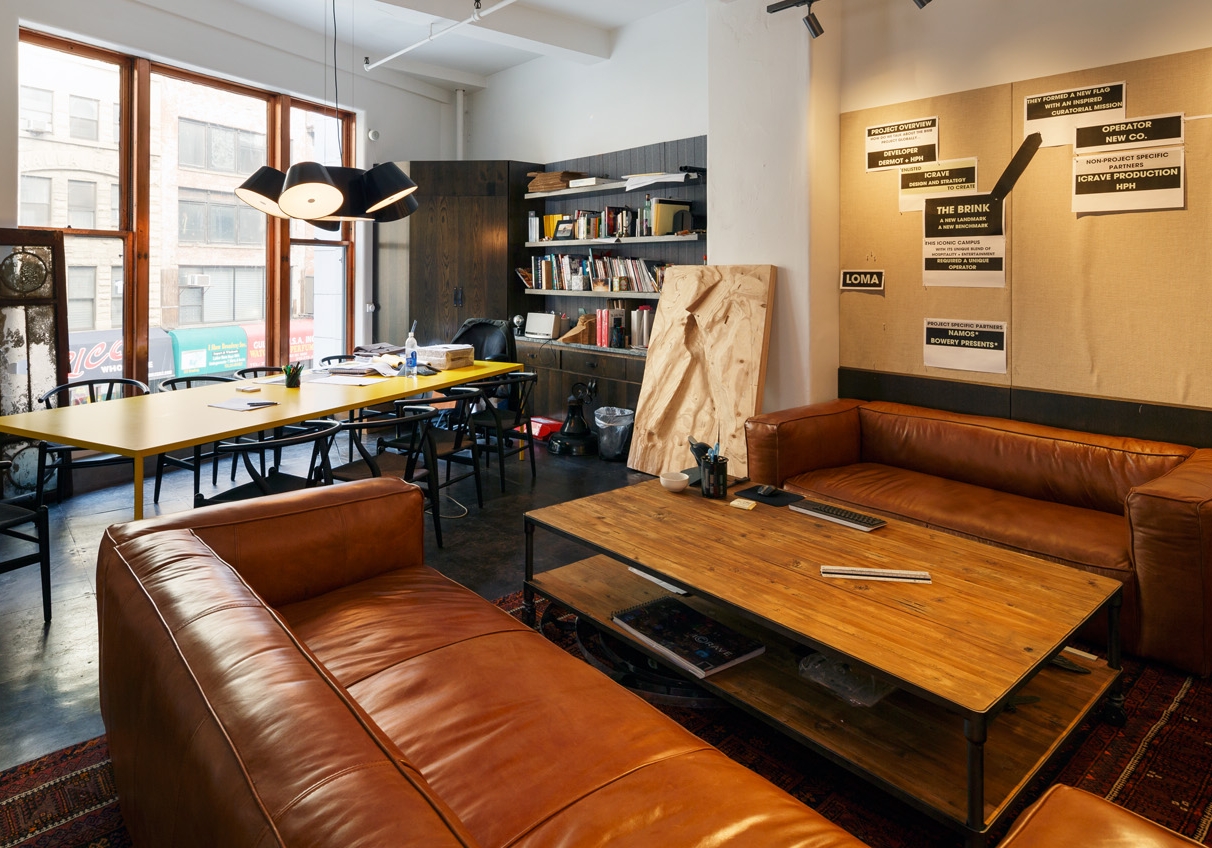 Our hospitable environment is designed to host clients, collaborate with peers, and even throw parties.
Communal spaces allow us to collaborate better.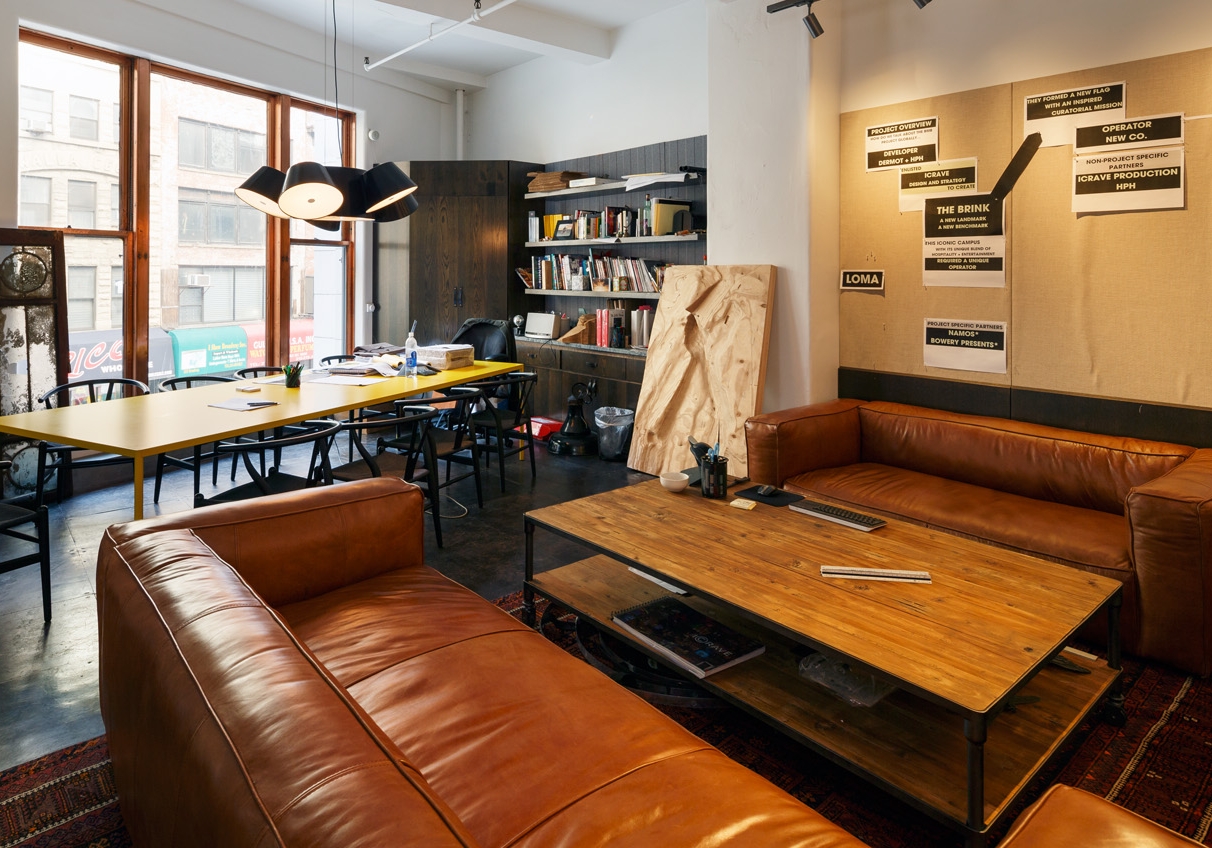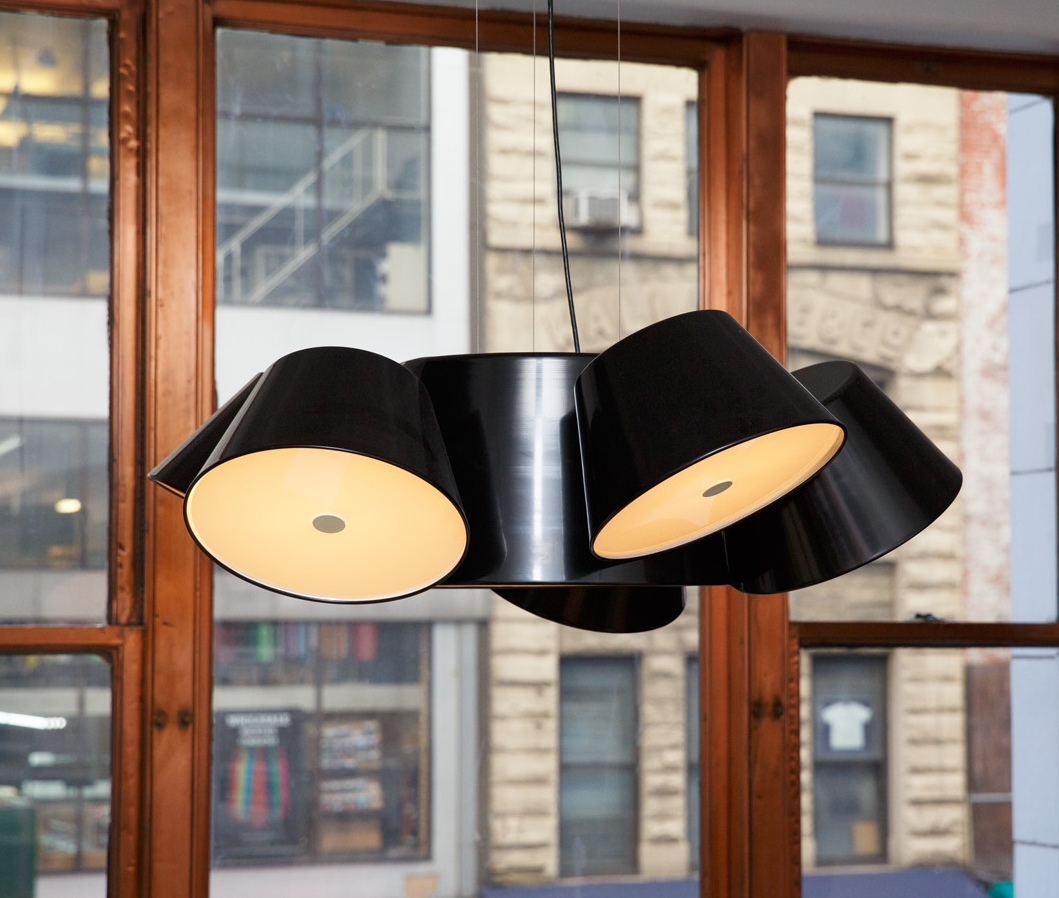 Anchorage Capital Group
In 2005, ICRAVE was asked to design a 10,000-square-foot hedge fund office in the penthouse of a new building in NYC's SoHo Neighborhood. We solved the main challenge by combining the stature of a Wall Street trading office with the loftiness and modernity of an art gallery. We also preserved the height and openness of the space accommodating the firm's program.
We kept the management offices pulled back inside the space to avoid blocking the great city views.
Client
Anchorage Capital Group
Location
New York City
Services Provided
Interior Design
Lighting Design

The Stripes Group
When a major growth equity firm was planning to move from its stodgy Midtown NY office to a sleek space in the fashionable Meatpacking District, ICRAVE got the call. The Stripes Group didn't want an office that felt like an investment firm, but like a company making $10-100 million investments in digital businesses, including Art.com and Seamless. We designed three floors with various programmatic elements, from chic executive offices to communal meeting spaces – all interconnected to foster collaboration.
To play into this non-conventional client's collaborative energy and playful spirit, our designers focused on statement-making materials and contemporary lighting.
Client
Stripes Group
Location
New York City
Services Provided
Interior Design
Lighting Design
Complexity Training Facility
Complexity is a professional American eSports organization that competes in various multiplayer games. In November of 2017, Dallas Cowboys owner Jerry Jones and CEO of Crescent Real Estate Holdings John Goff acquired a majority stake in compLexity Gaming. As a result of this acquisition, compLexity's operations moved to Frisco, TX with an HQ to be built at The Star.
Client
Complexity Gaming
Location
Frisco, TX
Services Provided
Interior Design
Lighting Design
Cowboys
Co-working
ICRAVE'S goal was to create an elevated business center for community and collaboration among the entrepreneurs and innovators that aspire to reflect the Cowboys' brand principles. Endless options for offices and coworking are available to the general public - and that's not our customer. Situated at the heart of the Star, we appeal to an elevated community of strivers and achievers seeking to align with the Cowboys brand.
Client
Dallas Cowboys
Location
Dallas, TX
Services Provided
Interior Design
Lighting Design